Quartz countertops are all the rage these days, and it's no wonder why. They're durable, easy to clean, and come in various colors and styles. Plus, they're said to be much more affordable than other countertop options like granite or marble.
But what about IKEA's quartz countertops? Is IKEA quartz good quality?
IKEA is known for being a bit hit-or-miss when it comes to quality, but when it comes to quartz countertops, they seem to have hit the mark. 
Reviewers say their experience with IKEA quartz has been just as good as more expensive options from other brands.
Walking into an IKEA showroom is like walking into a wonderland of home decorating ideas. If you don't know about design or decorating, you can get fabulous ideas by taking a stroll through their enormous showroom.
If you're like most people, seeing a small 6″ x 6″ sample of a quartz countertop won't help you envision how it would look in your kitchen, and that's the best part of shopping at IKEA.
You can see the counter in a fully mocked-up kitchen and know whether Caesarstone quartz is the right look for your home.
1. Durable and Easy to Clean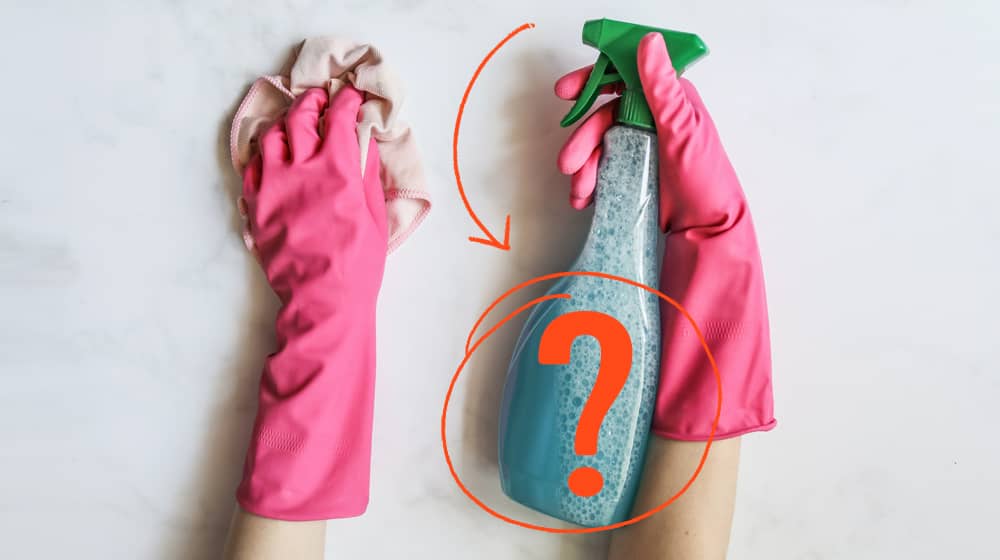 Anyone who's ever had to deal with a broken mug or a spilled glass of red wine knows that not all countertop materials are created equal. Quartz is an excellent option for those looking for a countertop that will withstand the rigors of daily life.
Quartz is one of the most durable materials on the market and is easy to clean. When dealing with stains, quartz is nonporous, meaning that liquids and other materials can't penetrate the surface.
As a result, spills can be quickly wiped away without leaving behind any damage.
In addition, quartz is resistant to scratches and chips, making it an ideal choice for busy households. So if you're looking for a countertop that will stand up to the test of time, quartz is worth considering.
2. Variety of Colors and Styles
IKEA carries Caesarstone (Kasker), one of the world's most popular manufacturers. They provide residential lifetime warranties and are known for their high-quality standards.
This company uses the best raw materials, and every slab is rigorously examined before leaving the manufacturing facility.
When you purchase a countertop from them, you'll get a heat-resistant, durable, and scratch-resistant work surface for your kitchen.
Best of all, it can't trap bacteria or dirt like other stone surfaces because it's nonporous and naturally antibacterial.
Caesarstone not only offers the beauty and luxury of natural stone but also provides the durability and sanitary assurance you'll need to work safely in a kitchen.
If you've been shopping around for new counters and couldn't decide, IKEA's beautiful showroom will give you the certainty you're missing.
When choosing a kitchen countertop, there are many materials to choose from – stone or laminate, tile, stainless steel, or even butcher block. If you're looking for a classic look, you can't go wrong with a natural stone countertop.
Granite and marble are both popular choices, but if you're looking for something different, you might want to consider engineered quartz.
If you're not sure which color matches your kitchen, there are many options to choose from. Pure white is always a classic choice, but if you're looking for something a little different, below is a list of styles. And don't forget to consider the countertop edge options.
Atlantic Salt
Clam Shell
Coastal Grey
Nougat
Ocean Foam
Organic White
Sleek Concrete
Symphony Grey
Vanilla Noir
Woodlands
Cosmopolitan
Eggshell
Frosty Carrina
Himalayan Moon
Jet Black
Noble Grey
Pebble
Piatra
Pure White
Raw Concrete
3. Customizable to Fit Your Needs
IKEA kitchens are great for many things: their cute, customizable cabinets; their Swedish meatballs; their disproportionately low number of missing screws per trip. But one area where they fall short is the countertops.
With a significant kitchen renovation underway in my house, I started shopping for new countertops and quickly realized that IKEA's stock options wouldn't cut it. I needed something stylish, customizable, and affordable.
Quartz countertops fit the bill on all counts. And thanks to a little creative thinking, I found a style that fit my needs.
Now my kitchen looks like a page out of an interior design magazine labeled farmhouse style (albeit slightly more chaotic).
We added a kitchen island with white counters and pendant lights, and the best part is that I didn't have to sacrifice function for form: quartz is tough, easy to clean, and—unlike me—pretty much impervious to scratches.
So if you're thinking about a kitchen remodel, don't let the countertops be an afterthought. With quartz, you can have the best of both worlds: style and substance.
4. Easy to Install
Installing IKEA quartz countertops may seem daunting, but it's relatively easy with patience and the right tools.
First, remove the old countertop and carefully measure the area where the new one will be installed. Remember to consider the thickness of the new material (2cm, 3cm options available). Then, have the new countertop cut to size.
Next, apply a layer of adhesive, carefully place the countertop in position, and use clamps to secure it in place. You will most likely want a supporting hand to help lift the slab.
Finally, allow the adhesive to dry overnight before using the countertop. Although it may take a bit of time and effort, countertop installation is a relatively simple process that anyone can do.
Can you put quartz countertops on IKEA cabinets? Yes. Follow the same directions as above.
5. Low Cost
IKEA provides custom countertops, and the installation cost is included. You'll know right away how much it will cost for the new counter and won't have to worry about separately pricing the raw material and the installation.
You'll have one figure to work with to keep things simple. It's easy to compare prices with a one-price estimate like this.
In most cases, you'll also find that they offer very competitive pricing, and when it's backed up with solid customer support, you can't go wrong. You can find it here if you want more specific info on quartz prices.
They also sell prefabricated ones. That means that if you buy one of their standard kitchen sets from them, they can sell you a Caesarstone countertop that is already made that will fit it perfectly.
IKEA often has sales and provides coupons from time to time. If you're in the market for a new kitchen work surface on a budget, it's worth a trip to look at their displays. You may save a ton of money by purchasing during one of their sales events.
Many other brands make engineered stone counters as well. Here's the process I used to find quartz countertop installers near me.
You can find it here if you want more specific info on quartz prices.
Conclusion
There's a reason IKEA has been able to open these vast showrooms from one end of the country to the other.
They offer high-quality products for every part of the home, and the company also provides unparalleled customer service. If anything ever goes wrong with your Casaerstone, they'll do their best to turn you into a happy customer.
They have a strong reputation, which is vital when investing in your home.
Keep in mind, many other brands make engineered stone counters as well. Here's the process I used to find quartz countertop installers near me.